Online Marketing that Delivers
We Generate the Results that Matter Most to Brands
At E-Power Marketing®, we've been empowering brands online since 1998. As a full service Online Marketing agency, our team of highly trained experts understands the digital world and how the Internet has changed the way consumers buy and what brands need to do to succeed. We have dedicated our careers to making sense of ever changing Digital Marketing by providing our clients with the most creative and purposeful Online Marketing programs available. Our programs are integrated and services include:
Our team works best when we are collaborating with our clients, making their jobs easier and their businesses better. It can be hard to keep up with all the changes in the industry. We know this better than anyone because it's our job to do so, and we're good at our job. We want to be your Online Marketing partner, focusing on your digital presence and achieving the results your brand deserves, so that you can focus on taking care of your business.
Outshine the Competition
Your competitors are doing everything they can to stay ahead of you online and grab your target audience's attention and loyalty. What are you doing to protect and advance your brand? Wherever your customers are on the buyer's journey, there are steps your brand can take to win them over and beat your competition. Let us craft and steer your digital presence to support your business goals now and in the long term.
We're Good at What We Do
We have always been an Online Marketing agency. It's an industry we're passionate about and well-versed in, because it's all we've ever done. Having been around for so many years, we've seen plenty of agencies come and go We have worked with too many clients to count who have been burned by other Online Marketing "professionals". We don't want to be another service provider. We want to be your partner. We want to help you understand the opportunities available to you, then develop strategies that generate results every step of the way. We'll help you navigate the digital landscape and provide you with the guidance and service you need.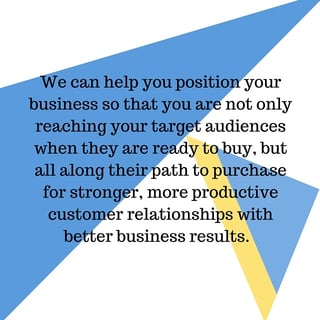 Partner with E-Power Marketing
We are committed to best practices with a constant focus on generating new and better results. All of our marketing programs are custom designed; tailored to generating the results that matter most to our clients and providing the level of support that works best for them. Our customer service is second to none and our results speak for themselves. From sales and leads, to traffic and search visibility, we have the experience and determination to deliver for you. From strategy to implementation to optimization and reporting, we help brands connect with their target audiences, generating awareness, engagement, sales and brand loyalty.
Headquartered in Oshkosh, Wisconsin, E-Power Marketing serves clients from New York City to Anaheim, CA and everywhere in between. We work with local Wisconsin business and international corporations. We're big (and experienced) enough to deliver the results that matter most, while small enough to give every account the time and attention it deserves.
When you're ready to get serious results from your Online Marketing program, contact us!